NORTHSIDE COALITION OF JACKSONVILLE
Empowering Jacksonville's Northside community one neighborhood at a time!

The Northside Coalition of Jacksonville is a dynamic organization creating positive, lasting change! Since 2016, the NCOJ has worked hand-in-hand with elected officials, law enforcement, business professionals, the faith community, and people from all walks of life!
We are a diverse group from all walks of life with the common focus of improving social, racial, and economic injustice. Our compassion stretches across the Northside community with an increased awareness about the plight of unwed mothers, at-risk youth, and the elderly.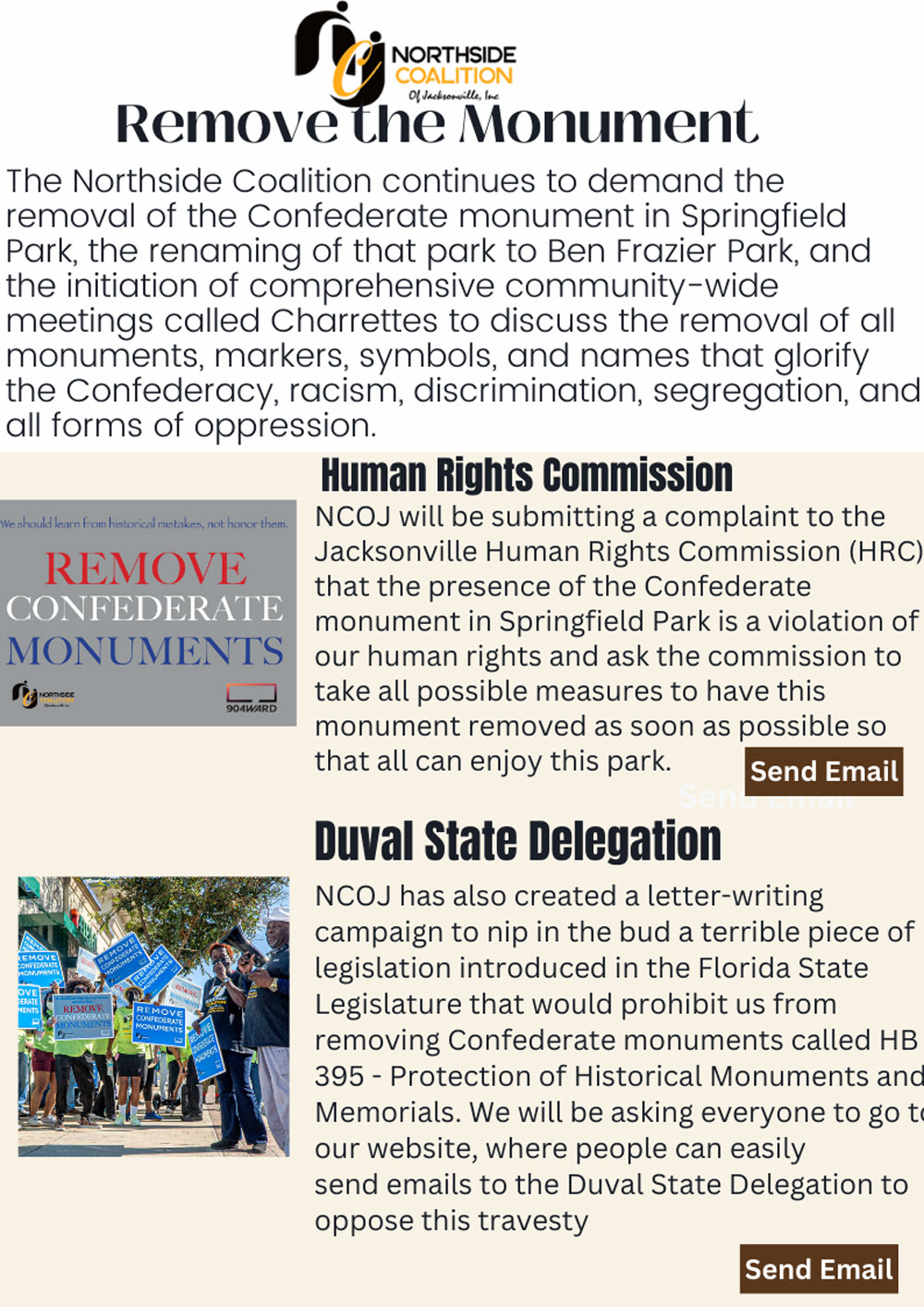 > Send Email To Human Rights Commission
> Send Email To Duval State Delegation
OUR MISSION STATEMENT
To empower, educate and organize our communities in an effort to establish greater self-sufficiency. As community advocates, it is also our mission to stand against racial, economic and social injustice. Our primary objective is to make positive changes in our communities; neighborhood by neighborhood and house by house. Our vision includes the provision of programs in financial literacy, education, health, the arts, music, history and business.
HELP OUR CAUSE
The Northside Coalition of Jacksonville depends on your support to help us in our fight for justice and equality. Your contribution is tax deductible and will also fund programs which will assist minority youngsters and the elderly. We need your financial assistance. Please help us help others!